EV-1K/56
$
6,500.00
USD
-
$
8,500.00
USD
Sold out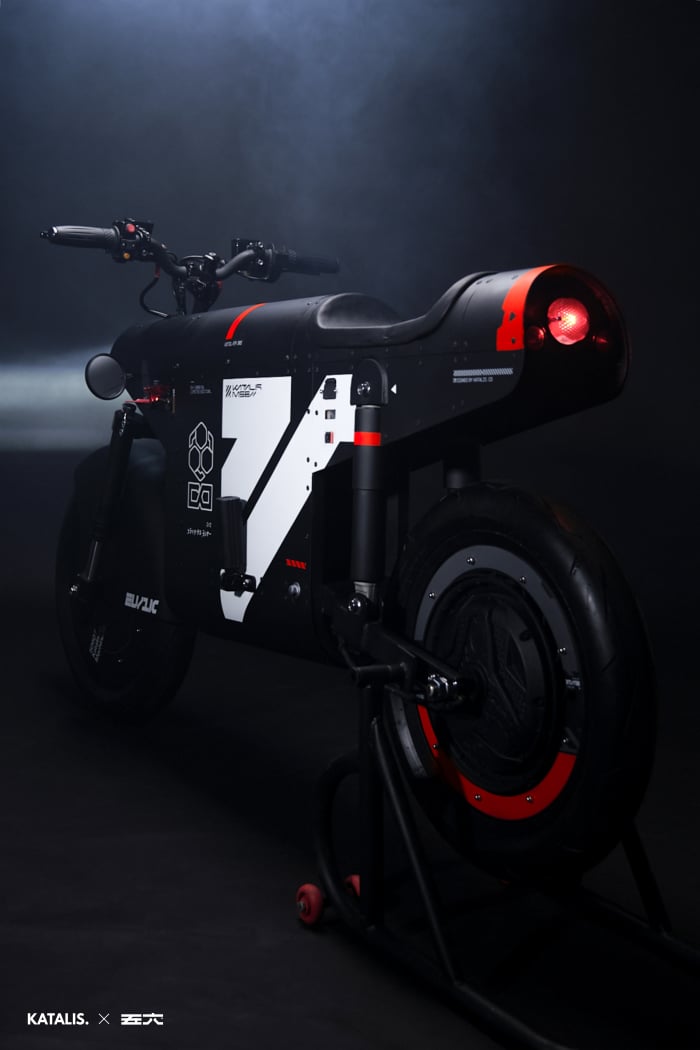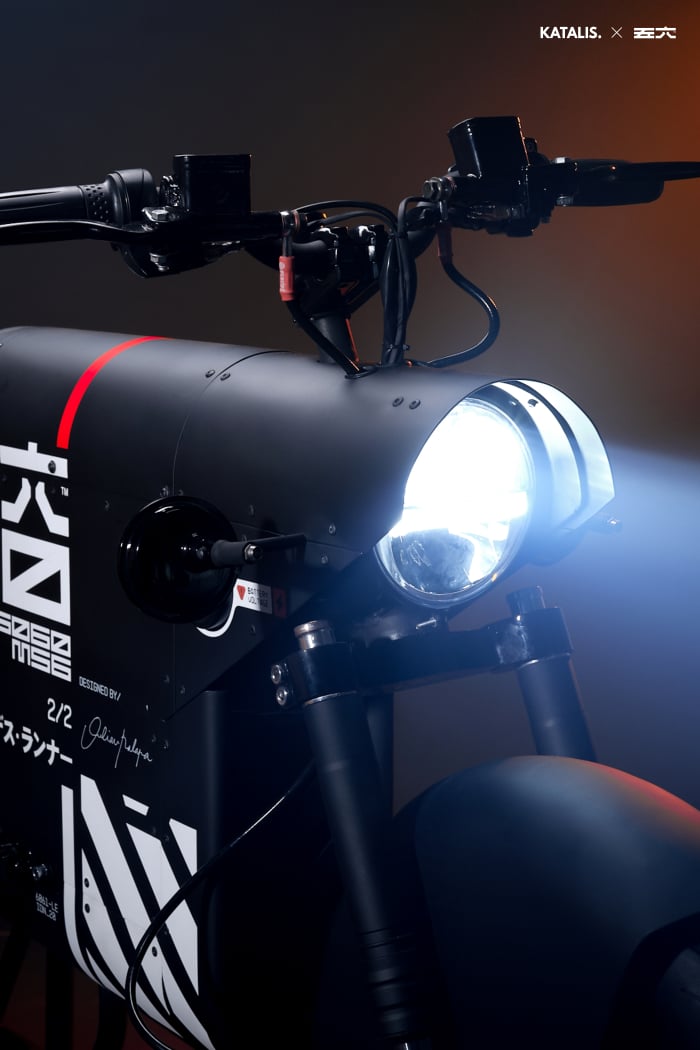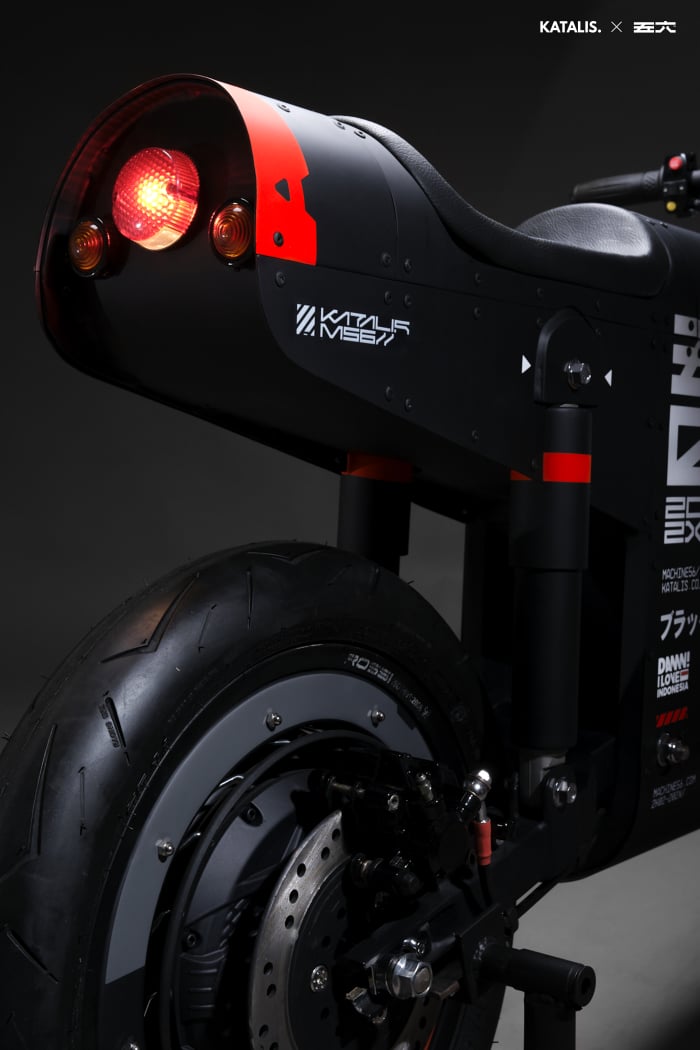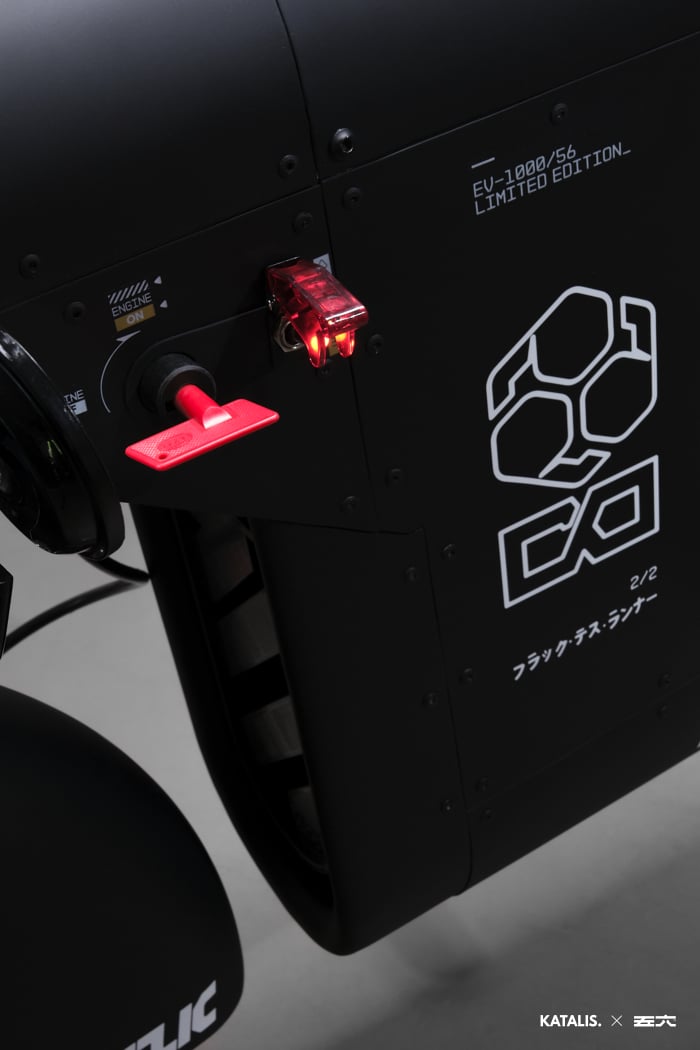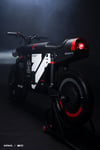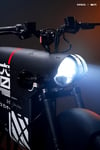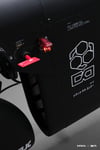 / / PRE-ORDER / /
choose your options before adding this to cart.
EV-1K/56
Exploring the tension between the past and the future and between alienating and empowering technology effects, this collaboration of M56® X Katalis envisions the future of mobility with an edge. #reversedfuturism
EV-1K/56 embodies the inspiration of retro military aircraft design combined with cutting edge futuristic graphic blueprint. This next level collaboration with @katalis.co , a multidisciplinary design studio based in Jakarta, Indonesia, is geared towards eco-conscious riders who also appreciate progressive outlook in electric vehicle design. This EV-1K/56 is designed by the principal designer of Katalis, Julian Palapa, an architect by discipline and enhanced with powerful graphic elements of M56, taking the future of mobility to be transformed into a work of art, worthy of museum display.
EV-1K/56 [F] version. ---------------
One reserved M56/REX-G6 wearable arts helmet and Limited edition RN-F1 Katalis light coat jacket is included exclusively for EV-1K/56 [F] version. G6-REX #03. [1 slots fix]
----------------------------------
website Shipping cost is temporary, we will sent you an invoice of the final shipping cost and other necessary documentations" (various from country to country) once the EV-1K/56 is ready to ship.
Preorder ETA is 2 working months, we will update you regularly regarding the process.
For any question please send your inquiry to Katalis instagram page and the team of Katalis will answer any of your questions and they will happily guide you through the whole process.
All products are sold "as is". You assume the responsibility for your purchase, and no refunds will be issued. Any order placed in our website cannot be cancelled once the order is placed.