MKX-C79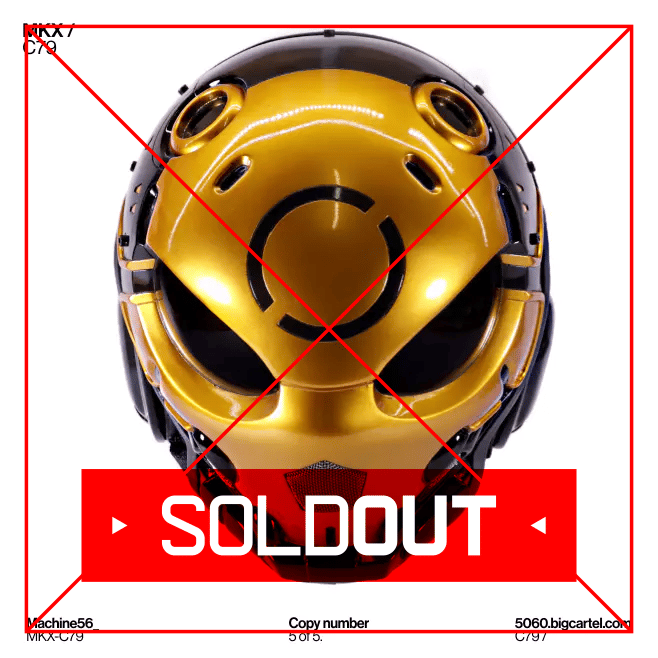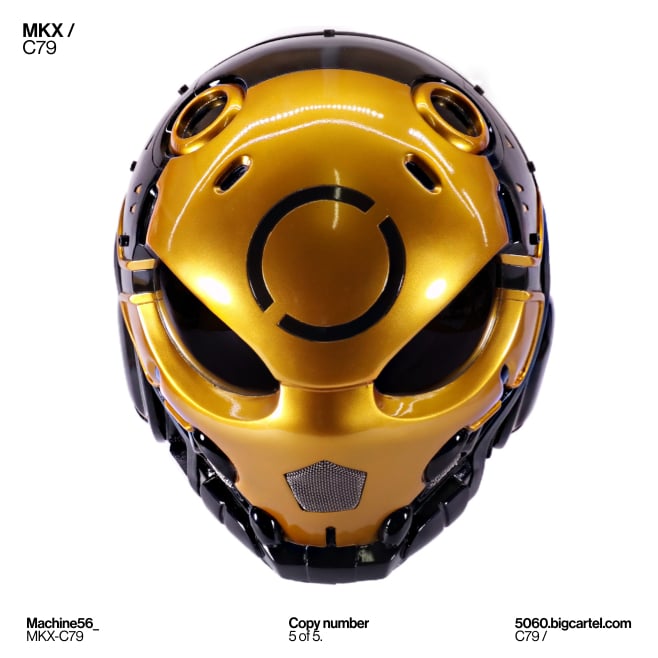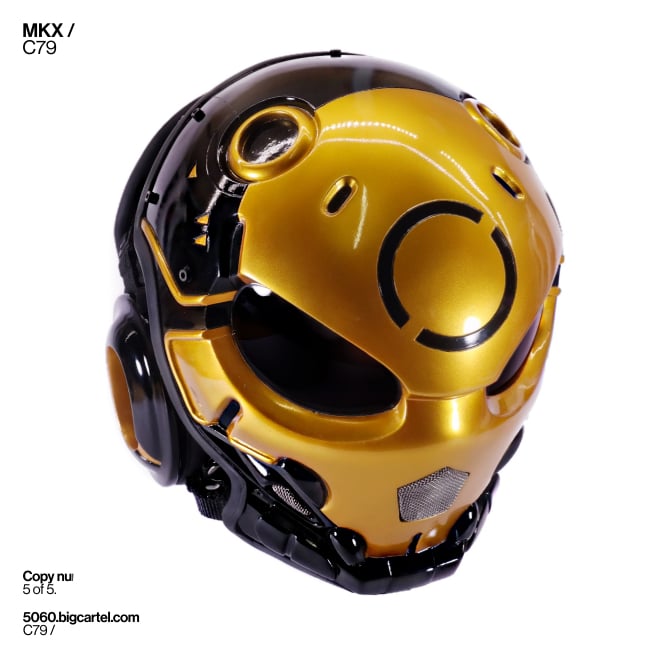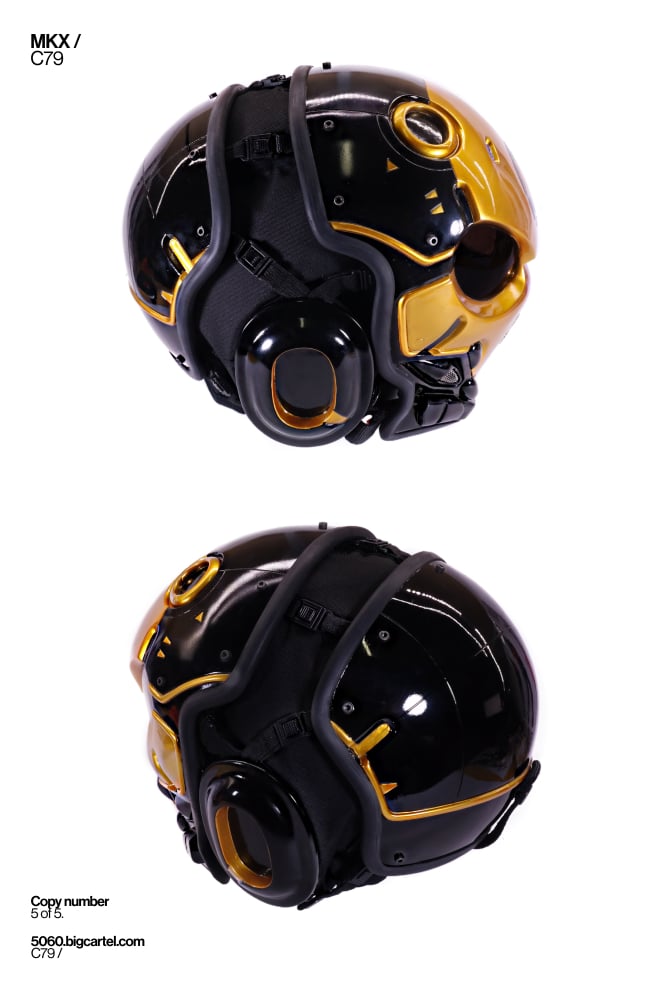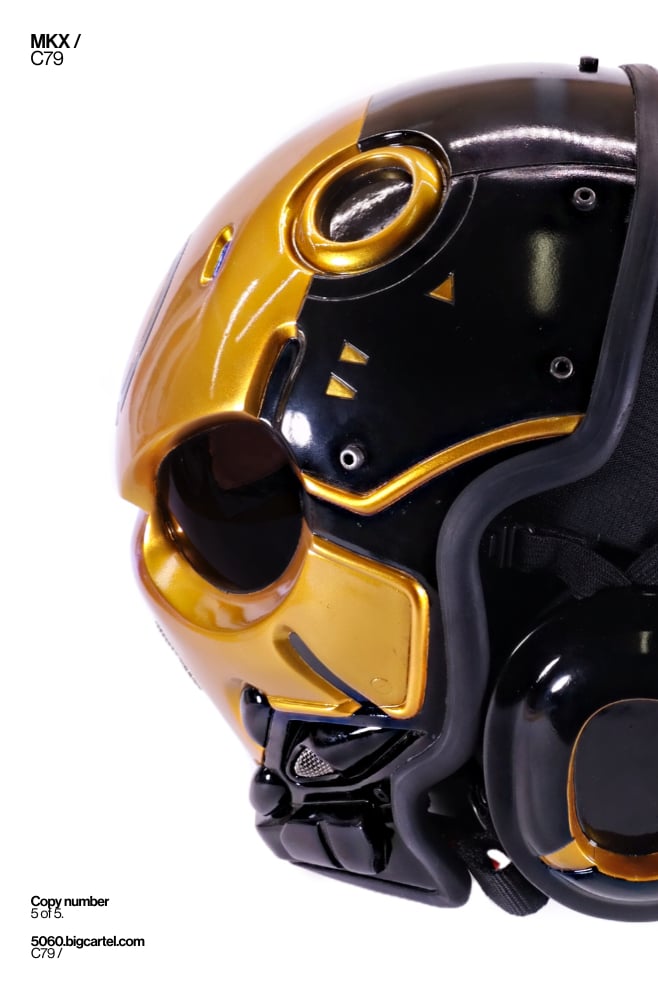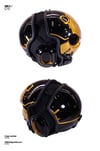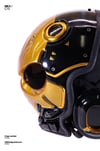 we dont recommend anyone who are interested to buy this artwork for real motorcycle usage. please keep in mind that this is a "wearable" art. we dont take any responsible for any action that you do with this Item.
MKX-C79 is a super limited run wearable art by Machine56,
gold themed edition of the MKX-C2 . 5 of 5 world wide release. once its gone, its gone for good.
included in the exclusive Gift Box :
- 1 Authentic MKX-C79 1:1 scale wearable art.
- 1 Custom helmet stand.
- 1 tshirt pack

- 1 gift box of Limited edition M56 canvas prints (signed)
- 1 pack of 5060 random Goodies.
- 1 A5 size limited prints.
please do inform us your prefered t-shirt size bonus in the paypal notes or at the bigcartel checkout page
-------------------------
VERY IMPORTANT NOTE:
We wont ship & pack your order unless you sent us your active mobile contact number or simply :
type in the active mobile number at the additional notes box in the check out page
its very important incase the postal office cannot reach or find you at your current address and they can directly contact you. this is to prevent your ordered items being returned back to us. use your order ID as the subject of the email and your phone number as the message.
you can find your order ID after checking out and finished your payment process.
MESSAGE SAMPLE:
#FVRR-429515 <--- order id from bigcartel.com as email subject.
phone: +62812149xxxx
Thank You.
once purchase have been made, your tracking number will be informed 48hours after and will be directly sent to your email so you can check your order status daily.